Updated to version 0.9.4.1 as of 3/8/16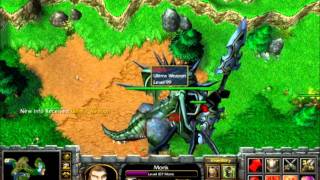 Ultima Weapon Edit
This Boss can be found after completing the quest Dimension Connections, handed out by Shinra. Ultima Weapon is located at the top left corner of the map.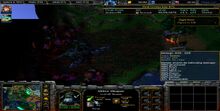 Level 80
HP: 94,008
MP: 42,790
Attack Type: Demon
Attack Range: 225
Attack Damage: 1,300-1,304
Armor Type: Fortified
Armor: 104
STR: 1,249
AGI: 1,038
INT: 1,186
Ultima Weapon has 30 X-Potions in his inventory, which can cure for 1500 HP each.
Skills Set Edit
(Possibly out dated)
Slow, Flare, Armor Break, Stop, Resistant Skin, Razor Shell (5%), Finger of Death, Lightning Stab, and Ultima (un-learned).
50,000 Gold (Sometimes)
Spirit Potion or Blood Ether
3 Crystal Shards
May drop Ultimate Weapon, with higher drop rate on higher difficulties.
Ad blocker interference detected!
Wikia is a free-to-use site that makes money from advertising. We have a modified experience for viewers using ad blockers

Wikia is not accessible if you've made further modifications. Remove the custom ad blocker rule(s) and the page will load as expected.