For more optional boss to fight, see Quest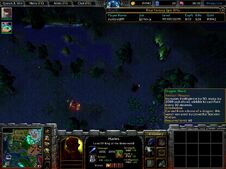 Unlocking

Edit
Ak : King Of The Underworld. This OP optional boss, who came out from the magic urn, can only be discovered by following the step bellow.
First
Completing the quest Dimension Connections given by Shinra's
Second
Killing the 4 mini bosses wandering around Gaia
Nilrem the necromancer
Ro'gall the big ogre
Darianius the vampire
The Centaur Genghis Khan
Third
Destroy The now Vulnerable Magic Vault in the Portal Open Thanks to Shinra

Fourth
Just open the Box In Dark Dragon Marsh and enjoy
Hades
Stats 2002-2056 Attack Magic and Demon Armor.
Flare, Stop, Slow, Drain Life, Earthquake, Silence
How Killing When Playing In Solo
Edit
1-Use Materia Diablos For Decreases Fast HP
2-Use Time Mage And quickly cast Stop, Meteor, on Hades until he die
Hades Materia, Staff Of The Mage
Ad blocker interference detected!
Wikia is a free-to-use site that makes money from advertising. We have a modified experience for viewers using ad blockers

Wikia is not accessible if you've made further modifications. Remove the custom ad blocker rule(s) and the page will load as expected.