Experience is how you level up in Final Fantasy Epic RPG. Read in-game multi-board, or use a

command

to know your current experience rate.

Experience rate is calculated by the following formula:

Example:
You play Summoner

Summoner has an 80% Job Exp Rate

on Normal Difficulty

and Normal Difficulty has 85% Exp Rate.

with 45 Intelligence.

Int / 10 influence your experience rate.
Note also that you can use the command -exp rate in game to see your current experience rate.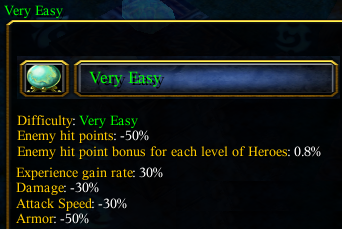 Difficulty table
The Experience Rate in each difficulty is shown in the table below:
| | | | | | |
| --- | --- | --- | --- | --- | --- |
| | Very Easy | Easy | Normal | Hard | Very Hard |
| Experience Rate | 40% | 70% | 100% | 140% | 200% |
Job Experience Rate
The experience rate for each job is shown in the table below: